این روز‌ها زمانی که به انیمه‌ها فکر می‌کنیم، ناخودآگاه به یاد نمایش‌هایی می‌افتیم که از مانگا اقتباس شده‌اند. برای مثال زمانی که حرفی از انیمه Cowboy Bebop می‌شنویم به صورت خودکار، سری مانگا‌ پرطرفدارش در ذهنمان تداعی می‌شود اما باید بدانید که رمان‌ها نیز منبع دیگری برای ساخت انیمه‌ها هستند.
اکثر انیمه‌هایی که می‌شناسیم براساس مانگا ساخته شده اند، اما ممکن است برای بعضی‌ها تعجب آور باشد که انیمه‌هایی نیز وجود دارند که برای خلق ‌آن‌ها از کتاب‌ها الهام گرفته شده است. این لیست درباره انیمه‌هایی است که از بین صفحات طولانی کتاب‌ها و منابع کم‌تر شناخته شده تهیه شده اند. با ما همراه باشید.
WELCOME TO THE NHK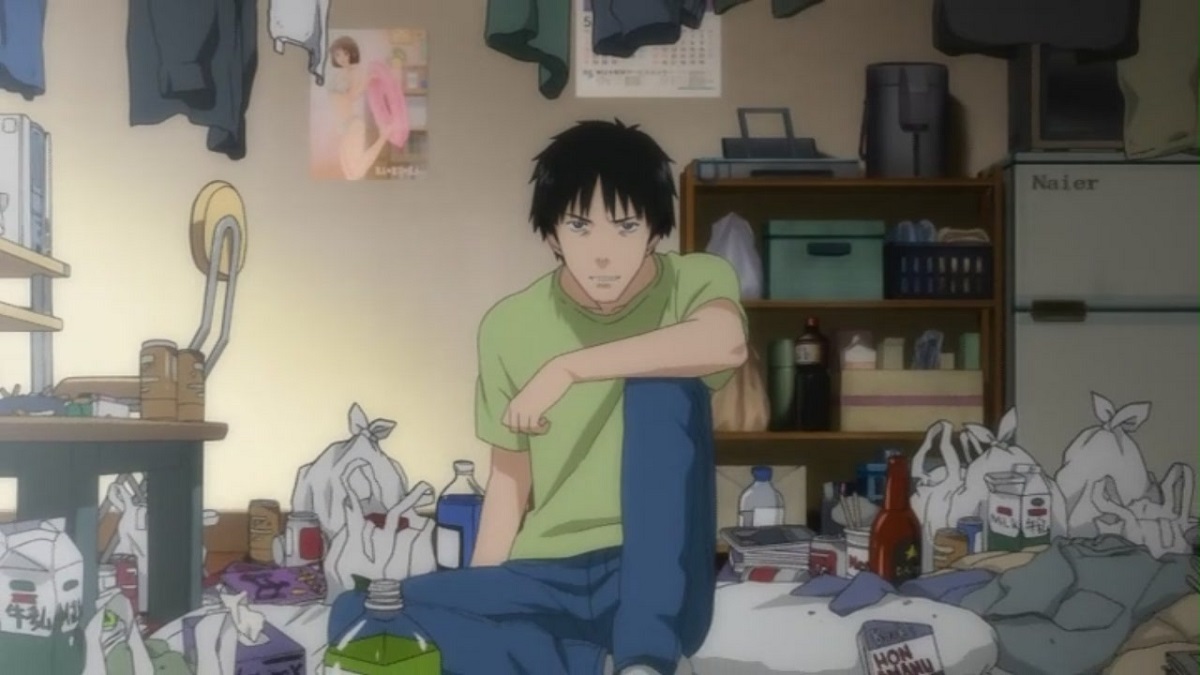 Welcome to the NHK انیمیشنی تحسین شده از دهه 2000 است که بر اساس رمانی به قلم تاتسوهیکو تاکیموتو خلق شد. این رمان برای اولین بار در Monthly Shonen Ace به یک مانگا تبدیل شد و داستان مرد جوانی به نام Tatsuhiro Sato را روایت می‌کند، که پس از ترک تحصیل به کارگری بیکار تبدیل می‌شود. سپس او با میساکی ناکاهارا آشنا می‌شود که سعی میکند ساتو را به تحصیل بازگرداند.
TATAMI GALAXY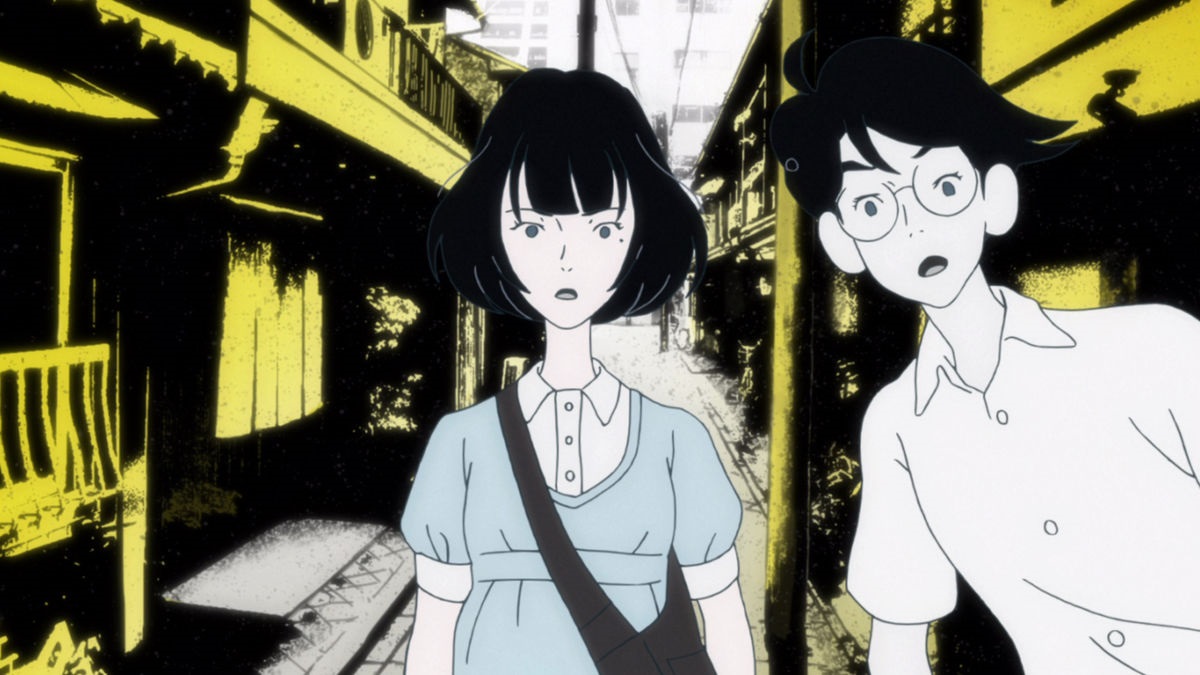 Tatami Galaxy با الهام از رمانی به قلم تومی‌هیکو موریمی آغاز شد، که همچنین رمان‌های محبوب دیگری همچون Penguin Highway و The Night is Short, Walk On Girl را در کارنامه خود دارد. داستان این انیمه درباره شخصیتی است که در دانشگاه کیوتو تحصیل می کند و در شرف فارغ التحصیلی است تا اینکه او به نحوی قادر به استفاده از جهان‌های موازی می‌شود و با استفاده از این استعداد به دنبال زندگی مطلوب خود می‌گردد.
MORIBITO: GUARDIAN OF THE SPIRIT
Guardian Of The Spirit در واقع اولین رمان از مجموعه رمان‌های موریبیتو است که توسط ناهوکو اوهاشی خلق شده‌اند. تمرکز این انیمه بیشتر بر روی زنی به نام بالسا است که با نیزه‌اش به عنوان بادیگارد کار می‌کند. سرانجام از بالسا درخواست می‌شود تا محافظ یک خانواده امپراطوری به نام چاگوم شود.
اولین رمان این داستان در سال 2007 منتشر شد و پس از آن انیمه موریبیتو در شبکه Adult Swim نیز پخش شد.
HOWL'S MOVING CASTLE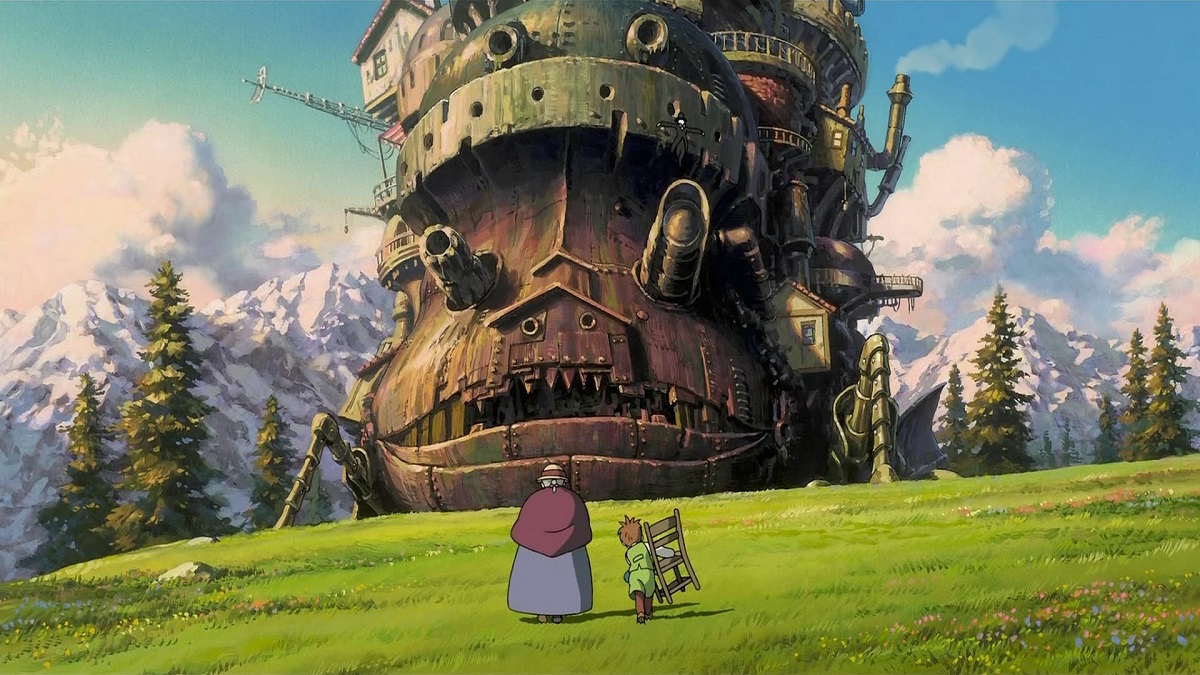 قلعه متحرک هاول یکی از بهترین انیمه‌های استودیو جیبلی و کارگردان افسانه‌ای، هایائو میازاکی است که براساس رمانی به قلم دیانا وین جونز ساخته شده است‌. داستان درباره دختری به نام سوفی است که توسط جادوگری نفرین می‌شود و به پیرزنی سالخورده تبدیل می‌شود. او که به دنبال شکستن این طلسم است با جادوگری به نام هاول آشنا می‌شود که علی رغم اینکه از او برای شرکت در جنگ درخواست شده است، هاول برای جلوگیری از آن تلاش می‌کند.
این فیلم اقتباسی نسبتا آزاد از کتاب وین جونز است و با این حال در گیشه جهانی با درآمد تقریبی 240 میلیون دلار به یکی از پرفروش‌ترین فیلم‌های ژاپنی تبدیل شد.
HYOUKA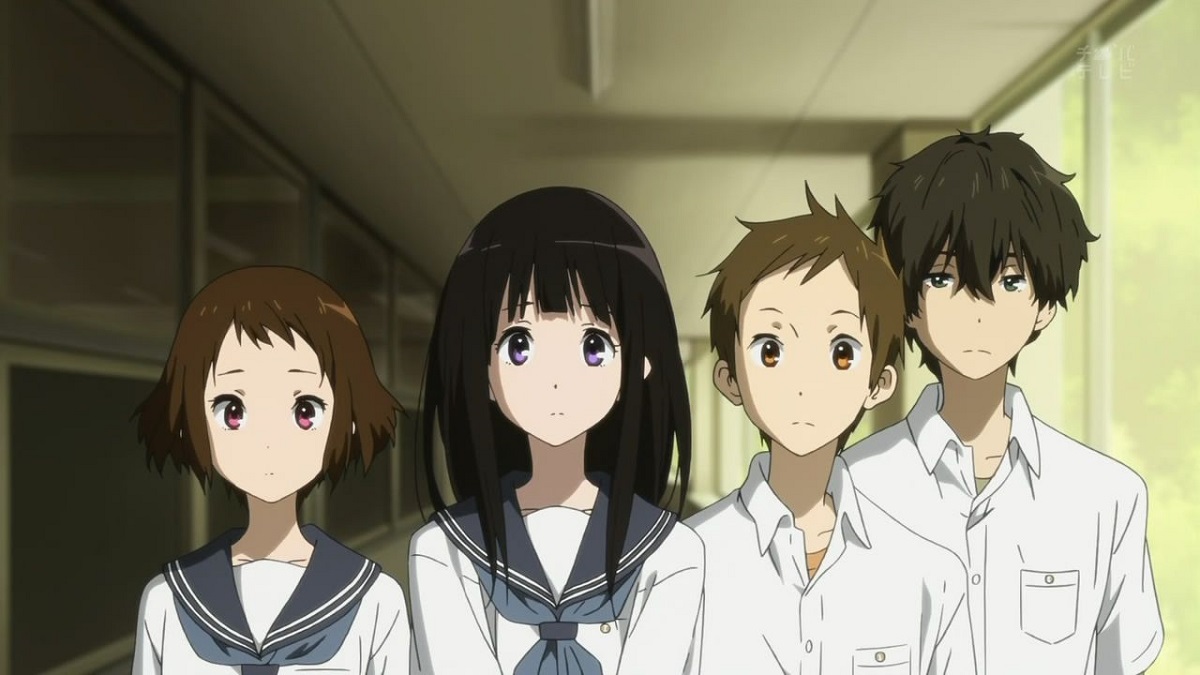 هیوکا ابتدا در قالب رمانی مرموز توسط هونوبو یونزاوا خلق شد که اولین رمان از رمان‌های معروف Classic Literature Club است که کتاب هفتم آن نیز در دست تولید است. داستان کتاب اول حول شخصیتی به نام  هوتارو اورکی است که خواهرش از او درخواست کرده است تا برای جلوگیری از منحل شدن گروهشان به باشگاه ادبیات کلاسیک دبیرستانش ملحق شود. اگرچه این رمان در سال 2001 منتشر شد اما تا بهار سال 2012 اقتباسی از آن ساخته نشد.
MARDOCK SCRAMBLE
مجموعه‌ای علمی تخیلی که توسط رمان نویس مشهور تاو اوبوکاتا که از دیگر رمان‌های محبوب او می‌توان به Heroic Age ، Le Chevalier D'Eon و همچنین Fafner in the Azure اشاره کرد. سری رمان Mardock Scramble در سال 2003 منتشر شد و در نهایت در سال 2012 توسط استودیو Gohands به یک مجموعه فیلم تبدیل شد.
داستان این مجموعه در آینده‌ای دور در شهر ماردوک اتفاق‌ می‌افتد. ماجرا دختری جوان به نام Rune که پس از ناکام ماندن شل در گرفتن جان او، به یک سایبورگ تبدیل می‌شود و برای متوقف کردن شل باز‌میگردد.
THE ECCENTRIC FAMILY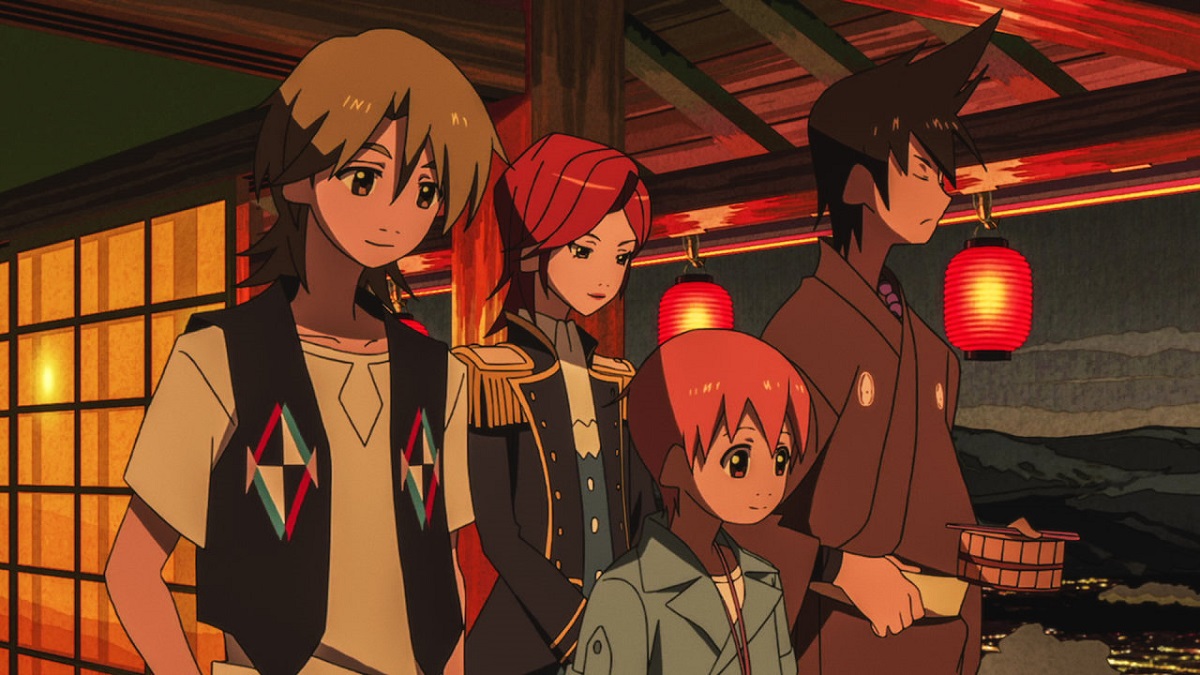 The Eccentric Family رمان دیگری است از خالقTatami Galaxy  تومی‌هیکو موریمی که داستان خانواده‌ شیموگامو را دنبال می‌کند.
خانواده شیموگامو از زندگی نسبتا عادی برخوردارند، دوست می‌شوند، مدرسه می‌روند اما همزمان باید تمام تلاش خود را بکنند تا از خورده شدن توسط گروهی ملقب به  Friday Fellows جلوگیری کنند. این رمان در دو جلد متفاوت در سال 2007 و 2015 منتشر شد که نسخه تلویزیونی آن در سال 2013 از رمان اول اقتباس شد.
JOKER GAME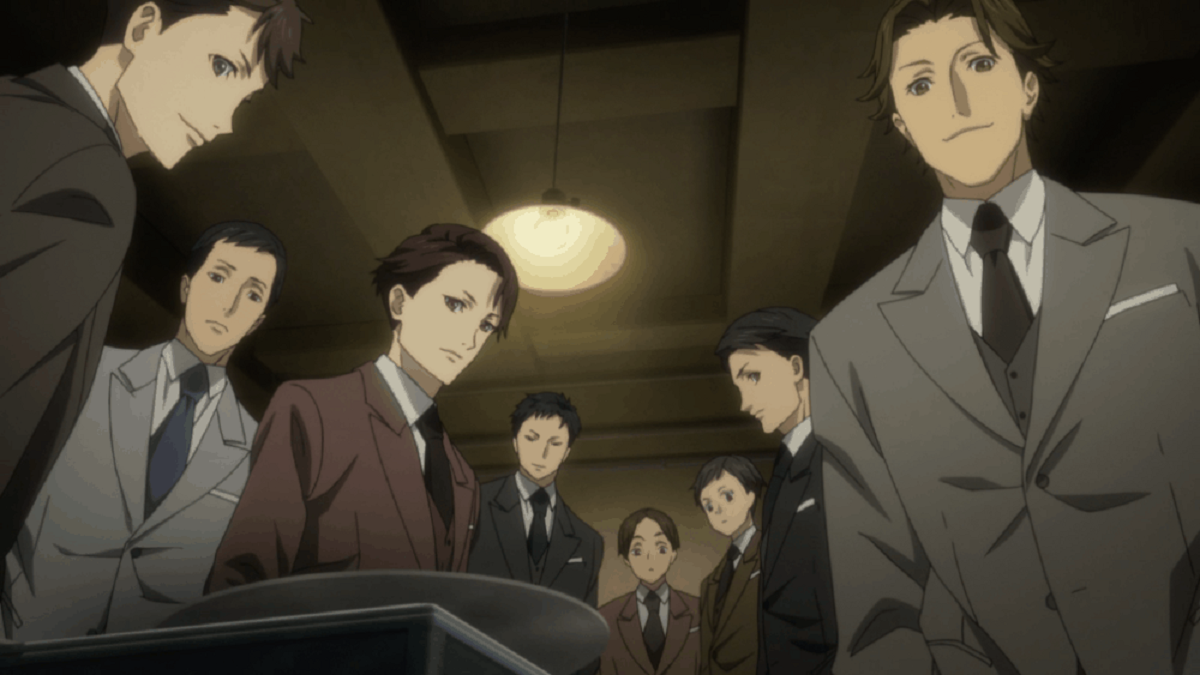 داستان  اصلی انیمه Joker Game در واقع توسط کوجی یاناگی نوشته شده است و این مجموعه طولانی‌ترین داستان او است زیرا یاناگی از سال 2008 تا 2015 چهار رمان مختلف در قالب داستان‌های کوتاه نیز نوشته است. داستان این انیمه دقیقا قبل از جنگ جهانی دوم است، زمانی که ژاپن در تلاش است تا یک گروه اطلاعاتی تشکیل دهد.
در ادامه آن‌ها آموزش مجموعه‌ای از مأموران مخفی را شروع می‌کنند که می‌توانند به سایر کشورها به صورت مخفیانه نفوذ کرده تا از اطلاعات آن‌ها به نفع خود استفاده کنند.
TWELVE KINGDOMS
Twelve Kingdoms یکی از معروف‌ترین انیمه‌های این لیست است که از مجموعه رمانی به قلم اکی هیرو یامادا اقتباس شده است. داستان این مجموعه درباره دوازده قلمرو است که توسط دوازده نفر اداره می‌شود. تمرکز داستان این انیمه بیش از اینکه بر روی شخصیت اصلی داستان باشد، بر روی خود جهان است. با این حال کاراکتری که داستان با او جریان می‌یابد دختری است از ژاپن به نام یوکو ناکاجیما که به این دنیا جدید منتقل می‌شود و باید برای بقا خودش تلاش کند.
این انیمه یکی از بهترین‌ انیمه‌های ژانر فانتزی است.
LEGEND OF THE GALACTIC HEROES
افسانه قهرمانان کهکشانی در اصل یک سری رمان ده عددی از یوشیکی تاناکا بود که در اوایل دهه 80 منتشر شد. داستان این مجموعه درباره دو نابغه به نام رینهارد فون لوهانگرام و یانگ ون لی در دو سمت یک جنگ کهکشانی است.
این دو استراتژیست به تدریج با دستاورد‌های خود به قدرت می‌رسند که ثمره آن تغییر در جنگی است که قرن‌ها در بن بست بوده است. این انیمه تقریبا برای یک دهه پخش شد تا اینکه اخیرا مجموعه دیگری براساس آن توسط کمپانی Production I.G ساخته شد.
با بهترین انیمه‌ها از نگاه ویجیاتو آشنا شوید:
این خبر به صورت اتوماتیک توسط ربات های تک باز به علت محبوبیت خبر جمع آوری شده و این سایت مسولیتی در قبال محتوی ندارد.